Primary content
ELEVATE YOUR JOURNEY TO YOUR PRIVATE ISLAND GETAWAY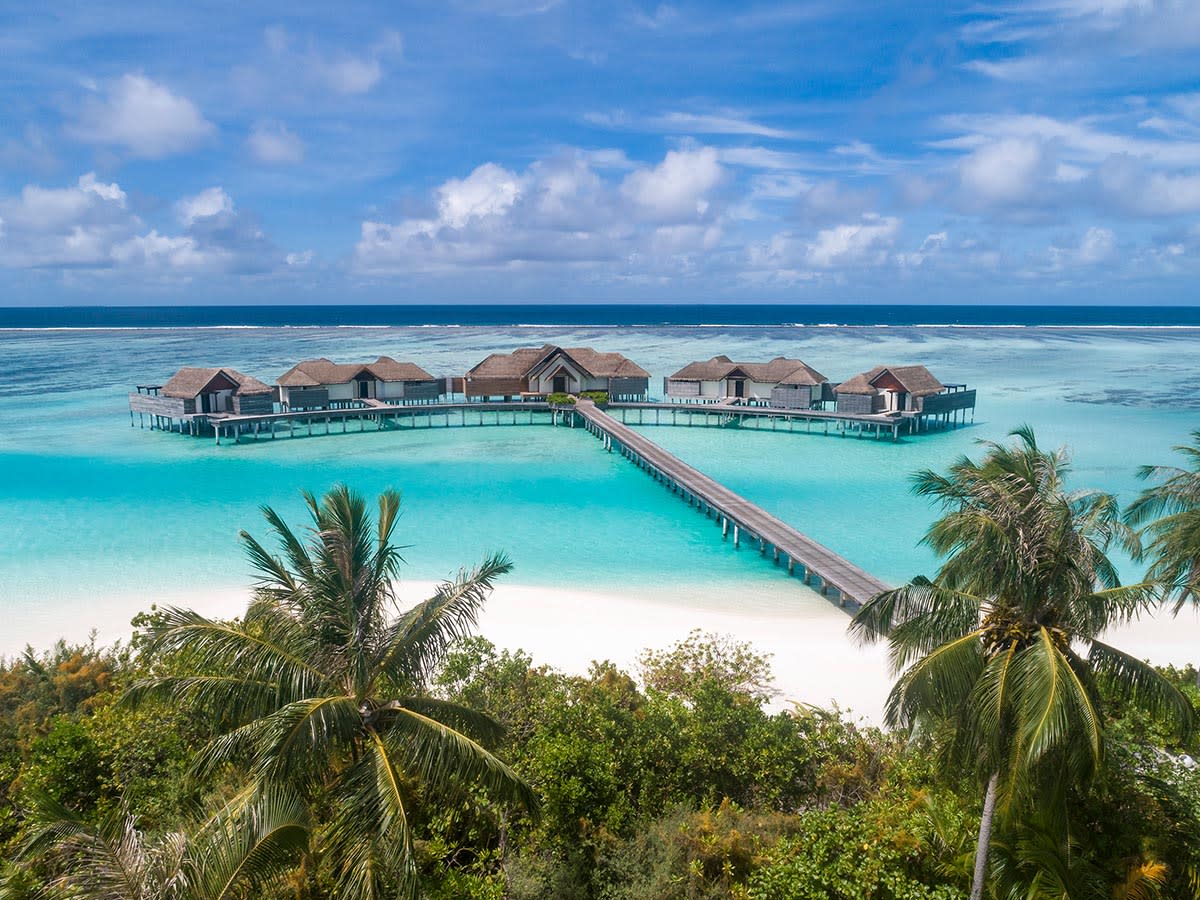 Private flights to Nature's Playground.
YOUR 7-MINUTE JOURNEY TO NATURE'S PLAYGROUND!

Dhaalu Airport now offers the ultimate luxury for discerning travelers, international arrival and departure facilities. A unique personalized service for those traveling on Private Jets with exceptional VIP Lounge service, VIP Transfer Service to Jetty & VIP Departure & Arrival Services.
Jet Handling Service
Customs & Immigration Clearance with Direct Access to Niyama Private Islands
Ground handling service
Bespoke Jet Catering services provided on Departure by Niyama Private Islands Award winning Cuisine.
Slot Clearance
All types of Private Jet Aircraft

Runway Size: 1800m
TOUCH DOWN TO A BLISSFUL STAY.
Immerse yourself into a once-in-a-lifetime journey. Niyama Private Islands Maldives goes beyond the luxe of the everyday with two islands to roam and the ocean beyond. Experience the ultimate privacy amid turquoise waters at our intimate and secluded two islands resort. Double the adventure. At Nature's Playground, we invite you to find your groove – honeymoon romance, family fun, surf surfari or spa rejuvenation – all in the most surreal of Indian Ocean settings and between it all, sincerely warm, personalised service in the seclusion of your beatific island retreat.
MJets' private flights connect you to a world of luxurious adventure and extraordinary experiences in a unique luxury Resort in the Maldives.
COVID-19: Please find full information about our enhanced health and safety measures here.

YOUR TRAVEL WELLBEING IN OUR CARE
We have been closely monitoring the COVID-19 situation and are following guidelines from the World Health Organization (WHO), International Air Transport Association (IATA), National Aviation Authorities and respective local health authorities in destination countries. We understand there are many concerns during this time and wish to assure you that the safety and well-being of our customers and staff are of paramount importance to us. Below is a summary of the precautions we are taking to safeguard the health and safety of our clients and employees today.

BEFORE YOU FLY
Passenger's travel history within the last 14 days will be requested, via the completion of the passenger screening form.




All persons entering MJets' Private Jet Terminal will be subject to thermal scanning and screening before entering the facility.

Temperature screening is conducted at all key entry points and sanitisers are available at the entry contact points.Additionally, all personnel who are entering FBO building shall wear a surgical mask at all times.



ENHANCING AIRCRAFT CLEANING
All aircraft require disinfecting and cleaning every flight and before maintenance activities can commence by a highly trained team, who have been specifically trained in medical grade disinfection processes as seen in line with industry best practices.

If symptomatic Passengers are identified during or immediately after the flight, we will isolate the subject aircraft, which will be temporarily taken out of service, disinfected, cleaned and evaluated following the enhanced cleaning procedures.
Deep cleaning and disinfection shall be performed in the whole aircraft interior, especially all touchpoints such as armrests, plastic and metal parts of the seats and seatbacks, pull out tables, seat belt latches, light, and air controls, cabin crew call button, overhead compartment handles, adjacent walls, bulkheads, windows and window shades, and individual video monitors, etc.
All surfaces shall be cleaned by removing visible contamination if present and using appropriate disinfectant detergent, which is recommended by Aircraft Manufacture and tested to not only eliminate any traces of pathogens but also to be compatible with aircraft surfaces and components.

ON BOARD
Crewmembers will ensure that all touchpoints in the aircraft cabin including the aircraft door/ stair rails, are sanitised prior to passengers boarding for every departure. Also, the stock of surgical masks, gloves, hand sanitisers and cleaning supplies are maintained onboard every MJets aircraft.

CREW MEMBER SAFEGUARDS

We are leveraging our vast infrastructure to implement a strategy that keeps our employees healthy.

MJets will restrict access to the Private Jet Terminal area by controlling the number of staff and visitors permitted to enter at any one time into the workplace. For those who need to report to the office to complete their duties, and as all employees return via a phased approach, we have taken extra steps to mitigate risks with additional disinfecting methods following the recommended guidelines.
A work-from-home programme was established for the vast majority of our office employees, with continual self-monitoring procedures implemented.

OUR OPERATING TEAM AND PARTNERS

MJets is working closely with all partners across our supply chain to ensure safe management, delivery and action.

We will expedite and minimise passenger and crew processing time as much as possible to reduce potential exposure, by having all documentation prepared in advance.




MJets' Private Jet Terminal and MJets' vehicles are subject to enhanced daily cleaning and disinfection at regular intervals, all areas and touch point surfaces are cleaned and disinfected using industry recommended products effective for COVID-19 disinfection.




Our specialist catering partners have stringent safety protocols in place to ensure the quality and hygiene standard of all catering we serve. This includes personal hygiene, control processes from storage and preparation to plating and delivery, and all necessary documentation.




Finally, our dedicated COVID-19 task force are working daily with experts and authorities to constantly review and revise our standards and procedures as the situation evolves. Should you have any question about an upcoming flight or need support on critical travel,
Please contact us at a dedicated 24/7 hotline +66 86 991 7512 or email: charters@mjets.com