Primary content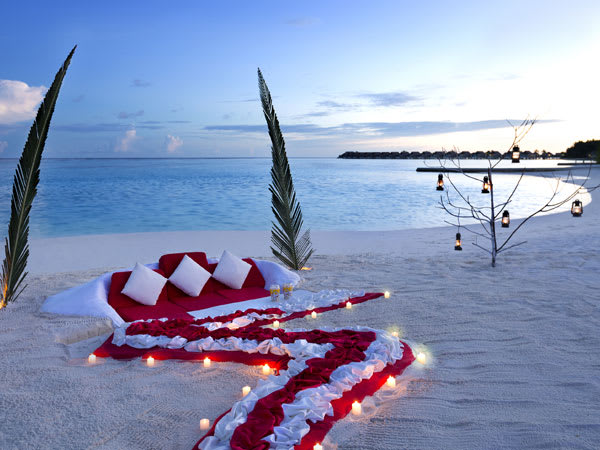 Enjoy the privacy & intimacy with our honeymoon offers
An indulgence in love with champagne toasts, couple's spa rituals, deserted sandbank picnics, and horizons unending.
Due isole maldiviane, un rifugio romantico. Vivete un mondo fatto per voi con un picnic gourmet su un banco di sabbia deserto o un rituale sensoriale spa per la coppia. Brindate con champagne alla vostra felicità per sempre. Il vostro nido d'amore sull'isola, circondato da orizzonti di blu.

La promozione include:

Soggiorno di almeno quattro notti




Una bottiglia di champagne all'arrivo




Prima colazione e cena a buffet per due persone




Un pranzo Teppanyaki presso Nest per due persone




Rituale spa di 60 minuti per due presso Niyama Spa




Ristorazione esclusiva privata su un banco di sabbia deserto per due persone




Trasferimenti di andata e ritorno in idrovolante
Termini e condizioni
Alle tariffe occorre aggiungere un supplemento per costi amministrativi pari al 10%, l'imposta sui beni e servizi (GST) pari al 12% e la tassa verde di USD 6 per notte.
È richiesto un soggiorno minimo di quattro notti consecutive.
Soggetto a disponibilità, variazioni stagionali e modifiche senza preavviso. Le spese di cancellazione e il deposito variano in base alla stagione.
I vantaggi descritti non possono essere utilizzati in combinazione con altre offerte diverse da quelle indicate né scambiati con altri servizi o denaro contante.
Per consentirci di organizzare il trasferimento in idrovolante è necessario comunicarci i dati del vostro volo con almeno 3 giorni di anticipo.