Primary content
Perched in the trees. The most dazzling of Asian restaurants in Maldives.
Climb into our tree house, Nest, for an unforgettable dining high. Navigate the jungle on a labyrinth of wooden walkways to your private perch in the tree tops. Chilled sculptures of sashimi arrive in a globe of ice. Avant-garde presentations by Thai, Chinese, Japanese and Indonesian chefs grace your table in one of the most spectacular restaurants in the Maldives.

Explore the surreal six metres high or tucked between serpentine vines at the forest floor. For a theatrical meal, the teppanyaki table is the most desired in the house.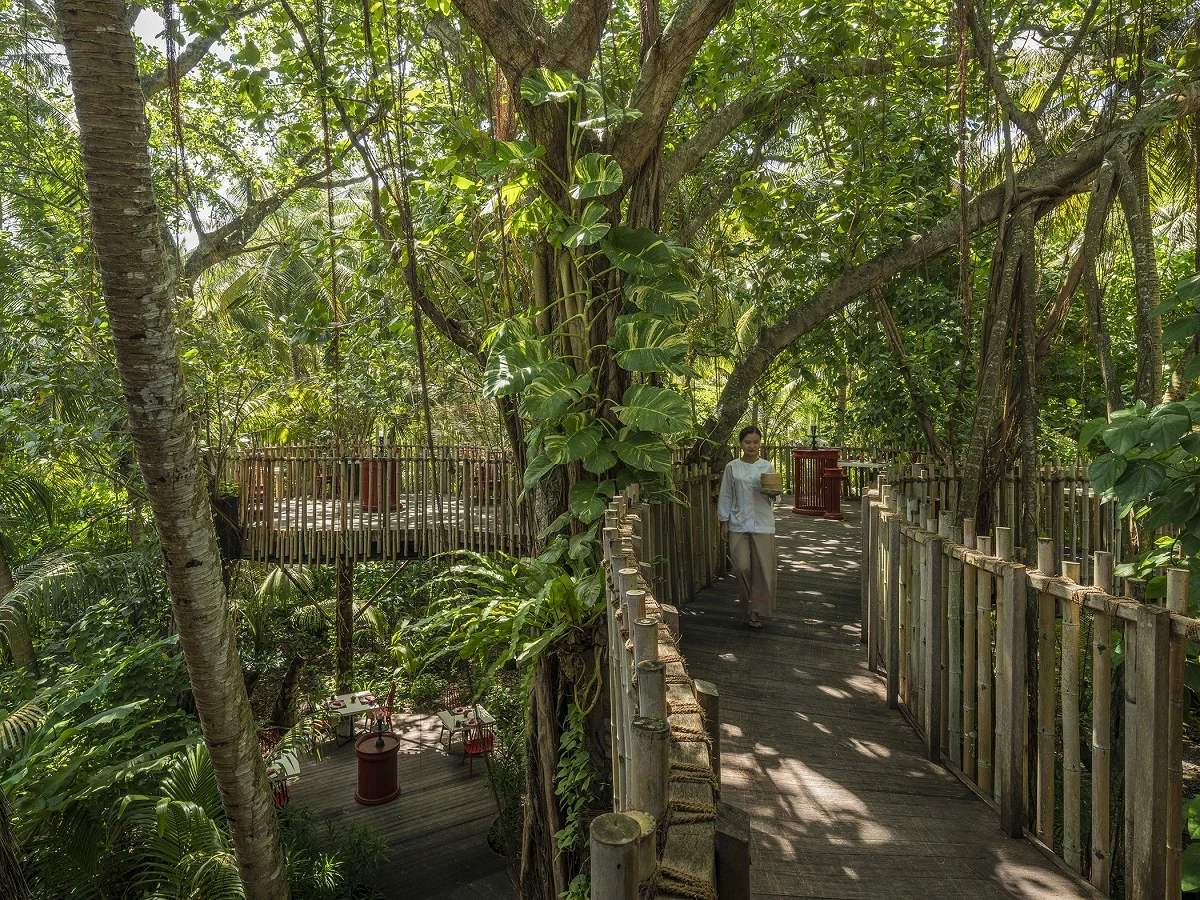 DETAILS
MENU
OPENING DAYS AND TIMES ARE SUBJECT TO WEATHER CONDITIONS AND SEASONALITY.
Dinner: 6.30 pm – 10.30 pm
CONTACT INFO
MAKE A RESERVATION