Primary content
Fine dining, Maldives style.
Whisked by speedboat. Caressed by the breeze beneath the sweeping white curves of the canopy. Crystal waters lap alongside you. Delicate flavours of the Indian Ocean stolen from masterpiece culinary sculptures on the plates before you. Moments of Edge fine dining.
Exclusive overwater dining accessible only by boat, Edge focuses on fresh local seafood, including only local Maldivian reef fish, highlighted with modern techniques.
Dress Code: Smart casual, including footwear
INFO
Seafood
Set half a kilometre out in the ocean and accessible only by boat.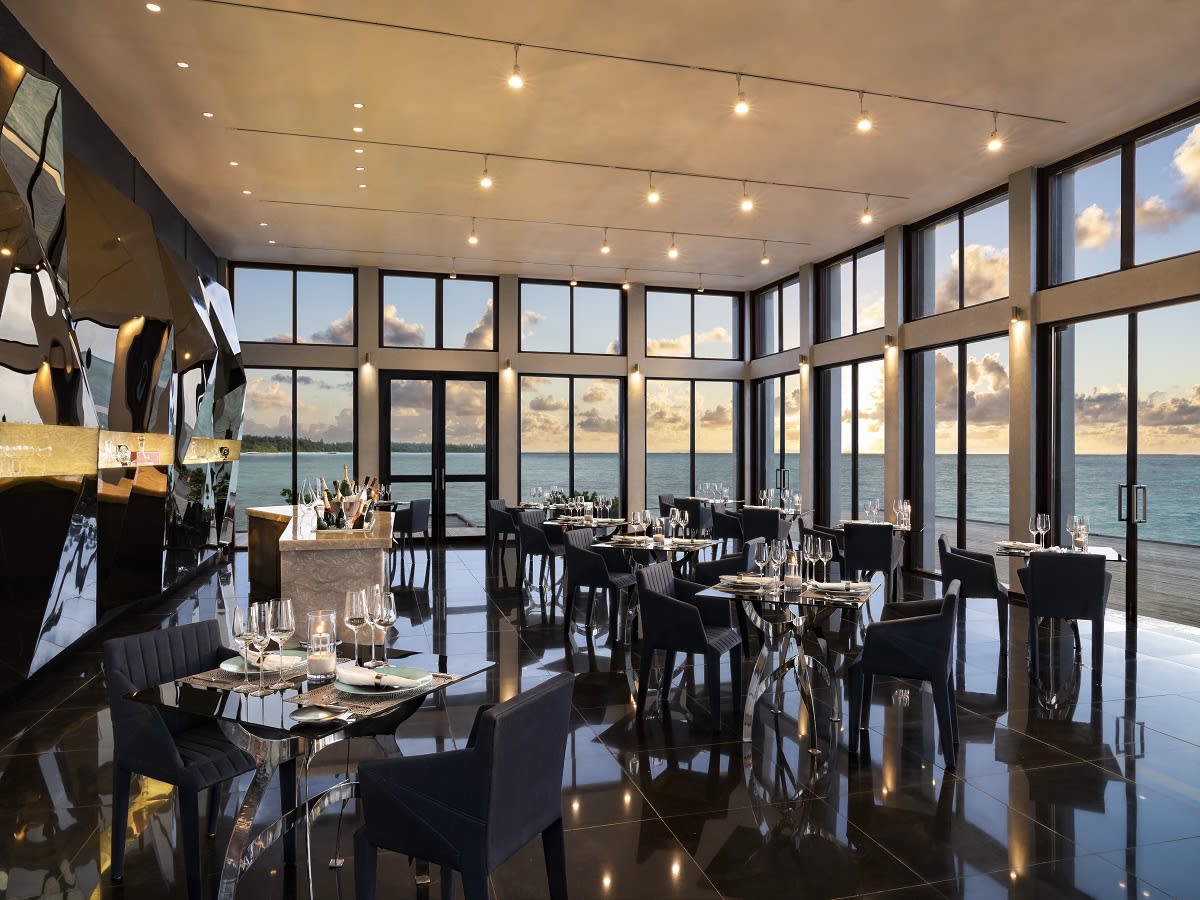 DETAILS
MENU
OPENING DAYS AND TIMES ARE SUBJECT TO WEATHER CONDITIONS AND SEASONALITY.
Dinner: 6.30 pm – 10.30 pm
Lounge: 5.30 pm – 10.00 pm
CONTACT INFO
MAKE A RESERVATION