Primary content
Niyama Private Islands Maldives' family resort experience - VIP Kids Club
Luxe excitement for the littlest VIPs at one of the best Maldives family resorts. Set in the heart of the Isle of Play, Explorers Kids Club caters to the imaginations of all ages. This quintessentially Maldives kids club immerses children in the eye-opening nature and cultural beauty of the islands – from Dhivehi lullabies to dolphin scouting.

A one-of-a-kind family holiday experience in the Maldives, you and your young ones follow the winding curves of a sandy trail into island forest. The outside world slips away as you approach Explorers Kids Club, where imagination reigns and encounters with the surreal await at every corner.
YOUNG VIPS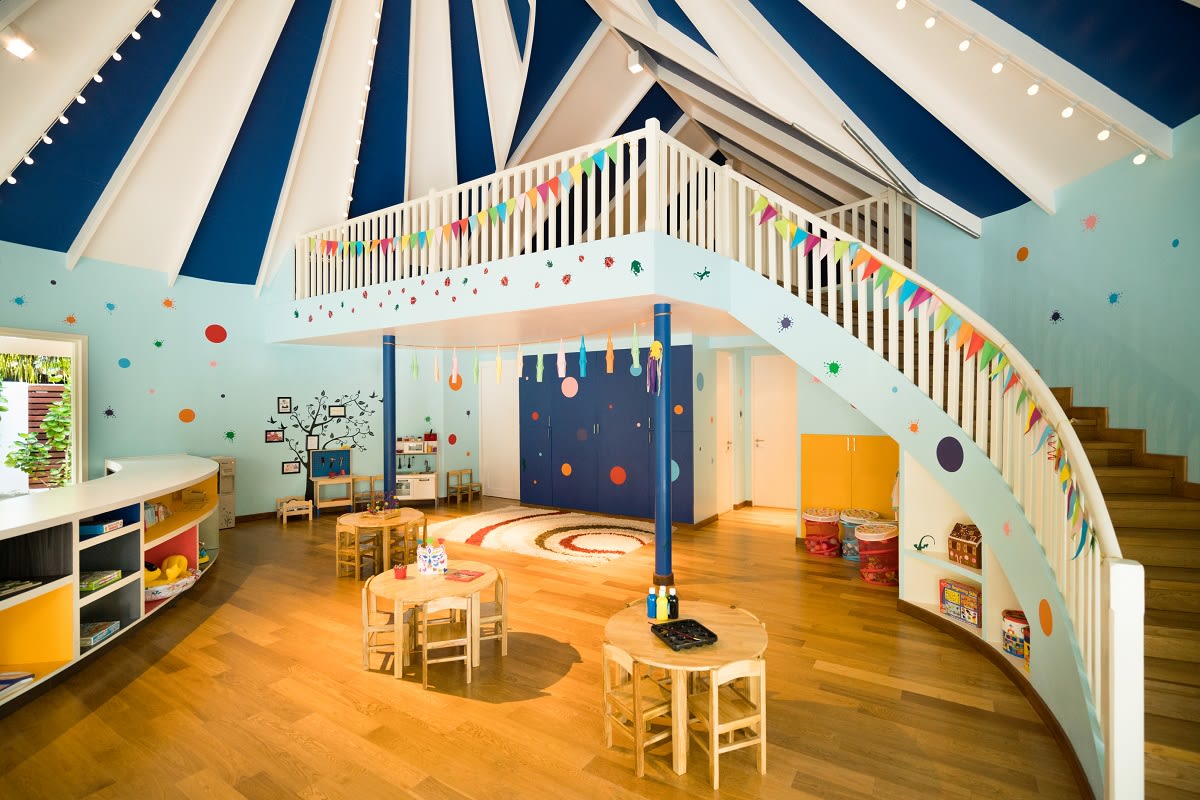 FOUR TRIBES ONE ULTIMATE DESTINATION
Young VIPs embark on safaris, explore wildlife, go gourmet with Master Chef classes, scout for dolphins and plunge into family indulgences, with luxuries re-invented to thrill guests 12 months to 12 years old.

Kids join one of four tribes, segmented by age:

Globetrotters: 1 – 2.11 months years
Adventurers: 3 – 4 years
Voyagers: 5 – 7 years
Pioneers: 8 – 12 years

At the centre of our Maldives kids club, an outdoor fun area welcomes with a playground, trampoline, splash park, Munch little gourmet kitchen, and the stage where young ones become the star of the show. Adventurers, Voyagers and Pioneers play free, while a fee for Globetrotters applies, calculated at USD 28 per hour and a private nanny service at USD 42 per hour.
TIME TO PLAY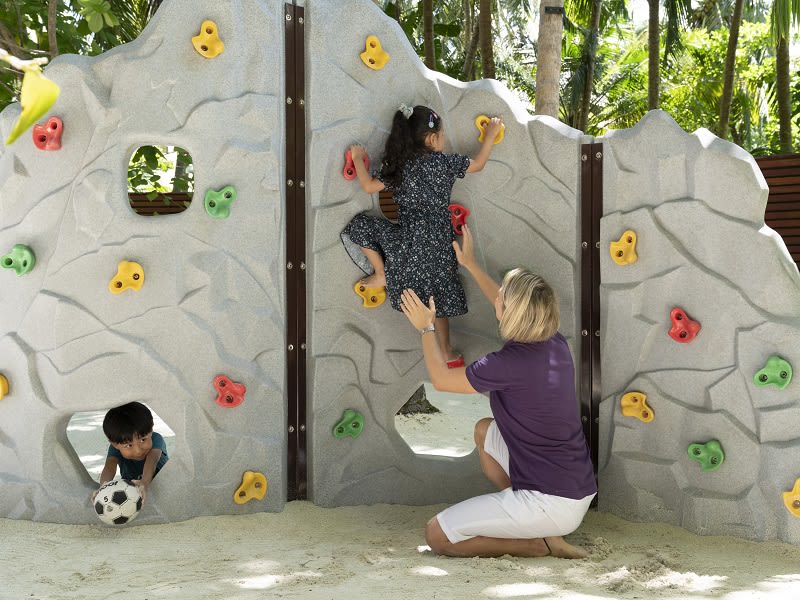 TIME TO PLAY
Open daily from 9:00 am - 6.00 pm.
We are on pre-booked service basis. Please contact us to book our sessions.
For all children being left in our care parents, MUST fill in a Parental Agreement form before we can accept them.
Children temperature will be checked before entering Kids Club and will not allowed to enter if temperature exceeds over 37.5C.
Sanitizer stations are placed inside and outside of Kid's Club.
Team member will encourage children to wash and sanitize their hands before and after every activity.
We take Kids for lunch everyday between 12:30 p.m. - 1:30 p.m.
We provide nappies, wipes, bug spray, sun cream (Nivea Kids), snacks and water for children in our Kids Club.
All children will have sun cream and bug spray applied when doing outside activities.
If a child requires a medicine throughout their time with us, please discuss with the childcare team.
Morning activities start at 9:30 am and afternoon activities start at 2:30 pm.